You do not need to Sign In to the Store to place and pay for an order. Only create a store account as you place your order if you wish to track your order. This would be a separate account from your site registration/sign in.
You may pay either by PayPal acc. or by using your Credit or Debit card as a PayPal Guest.
VVC cog badge RALLY STICKERS (this is a sample. We have a selection remaining from past events at 50p each.)
00024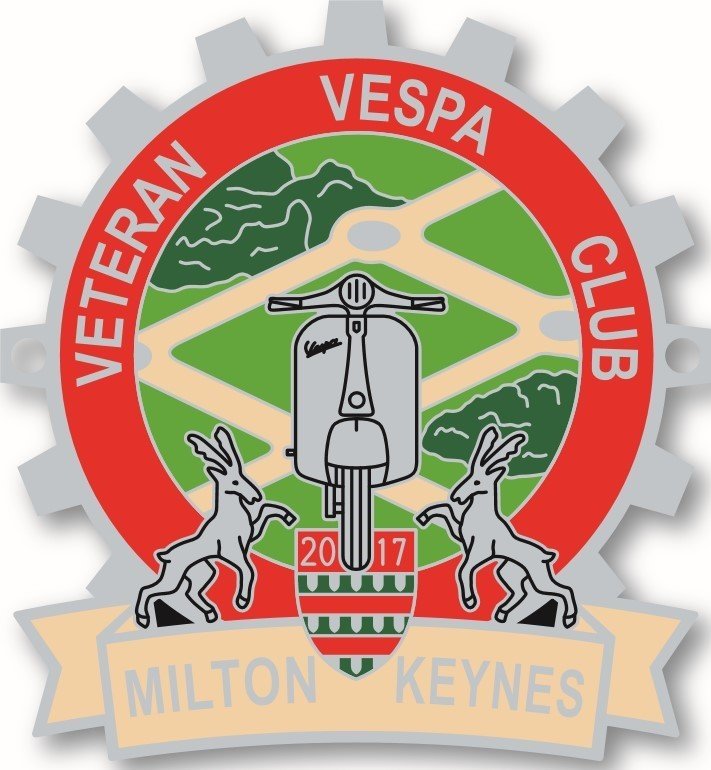 Each VVC rally has a unique Cog Badge. These are available at the event as metal cog badges or stickers.
Stickers are given away free to event participants. An example is given. Go to the club web site to see images of all cog badges produced by the VVC including the latest. .50
Those left over following the event are made available here at .50p each. WHEN THEY ARE GONE, THEY ARE GONE......
When Placing the order E MAIL vvcshop@veteranvespaclub.com to ask for a specific sticker referring to your order.
Andover 2011
Ashbourne 2012
Ashfields 2012
Bayeux 2013
Bruges 2015
Calvados
Canterbury 2013
Cherbourg 2009
Exmoor 2017
Jurassic 2016
Ledbury 2015
Lowestoft 2013
Pulborough 2014
Surrey 2016
Swanage 2014
White Peaks 2016
Jurassic 2016
Exmoor 2017
Lakes 2017

Milton Keynes 2017
This content is restricted to VVC Members only. If you are an existing member with a current VVC Membership, you will first need to register, subsequently simply log in. New VVC Members may register below. All registration applications will then be manually checked against the current membership directory. You will be notified when your account is activated.